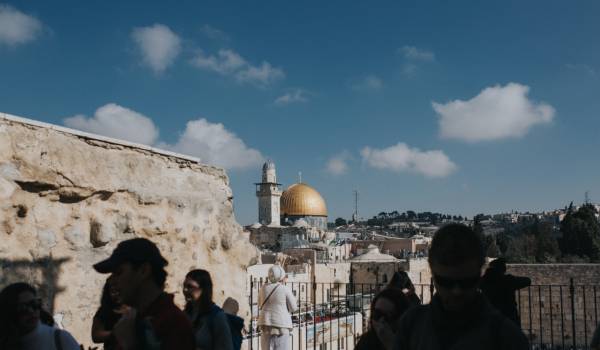 Dark Forces Destabilizing the Middle East
While the world is fixated on COVID-19, anti-Semitic world power brokers are moving behind the scenes to cripple the nation of Israel.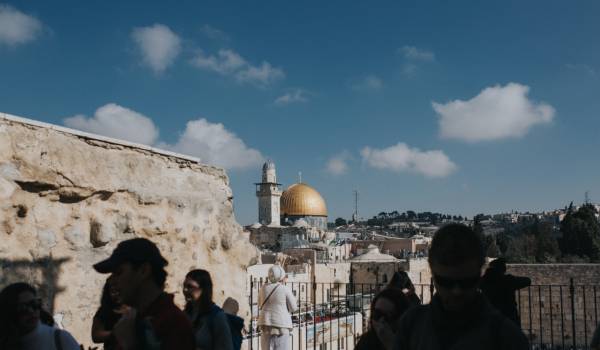 Worldwide, it would seem there is nothing for news outlets to report other than coronavirus fearmongering. Yet, anti-Israel forces are using the COVID distraction to conspire behind the scenes for Israel's destabilization and ultimate destruction.
Right now, they are attempting to stop the formal annexation of land that Israeli Jews have legally occupied since ancient times – the Judean and Samarian portions of the Jordan Valley.
Select here or the button below to sign the petition!


Recently, UN Special Envoy Nickolay Mladenov stated that any Israeli attempt to formally annex the Jordan Valley would "destabilize the region." Yet, this very land was used by neighboring Arab nations in 1967 as a launching pad for the literal destruction of Israel.

Without control of this land at a time in which anti-Israel rhetoric and threats are running high, Israel will lose a strategic buffer from incoming terrorists and enemy military attacks. The truth is, Israeli annexation of the Jordan Valley is one of the most effective ways to stabilize the Middle East.

Israel Alone...

The European Union, on behalf of its 27 member-states, is demanding Israel maintain the "status quo" — in other words, continuing to allow terrorist factions to occupy land that has legally and historically belonged to Israel for generations in order to use it as a launching pad for attacks against Israel.

The United Nations and the European Union have aligned with Arab nations so completely that the Palestinian born BDS Movement (Boycott, Divest and Sanction), along with their militant Hamas terror arm, are effectively dictating world policy.

Except for America...

Since its rebirth as a modern nation in 1948, Israel has been harassed and attacked for simply existing. Many former allies have all but abandoned Israel and now support BDS and its blatant economic warfare. And much of the world turns a blind eye to terror backed by Arab nations, leaving Israel to fight for survival alone...except for America.

America has always been Israel's biggest champion and defender.

As an American citizen, your support for Israel through the American political process along with your generous donations to Christians in Defense of Israel is vital to the Holy Land's very existence. – Sign the petition now!

But even in America, anti-Israel rhetoric and anti-Semitic actions are increasing to shocking levels. While pro-Palestine Islamic members of Congress like Reps. Ilhan Omar and Rashida Tlaib are working hard to legislate away America's support for Israel, New York City Mayor Bill DeBlasio (who governs one of the nation's largest populations of Jewish Americans) spent the last few weeks threatening Rabbis with jail, closing synagogues and personally barging into an Orthodox Jewish funeral to break them up and disband the ceremony.

Add in the chilling attacks on Jews in several U.S. cities this past Hanukkah, and there is good reason for growing concern that American support for the nation of Israel is decreasing.

President Trump needs a STRONG statement of support from every God-fearing American right now to STAND FIRM and fully support Israel's legal annexation of their historical homeland in the Jordan Valley.

Please, sign the petition now. Unlike some organizations who simply hire a courier to drop off a stack of petitions on a receptionist's desk, Christians in Defense of Israel has Washington, DC, based staff members who meet with congressmen, high-ranking staffers and White House officials to deliver and discuss our petitions. As a result, CIDI has a positive impact on American-Israeli policy like few other organizations.

And please, make your best possible gift today to support our vital work in support of the Holy Land. Select here.

In Christ,


Mat Staver
Chairman
P.S. As I mentioned, we keep a full-time, Washington DC, based staff on Capitol Hill to ensure YOUR voice reaches the ears of policy makers. Won't you please help us fund those operations by making your best possible donation today? Select here