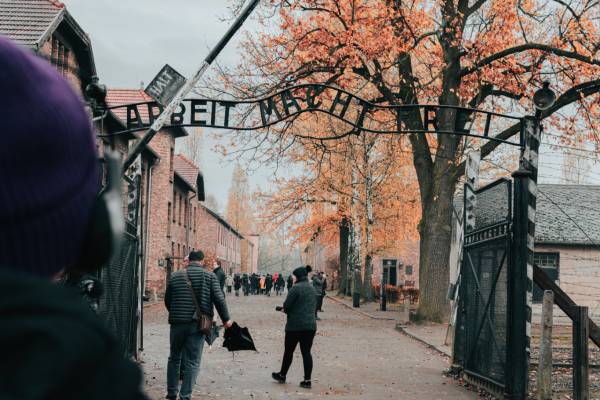 Will the Mandatory Badges be Yellow Stars?
Some very powerful people are demanding "mandatory" badges for easy identification.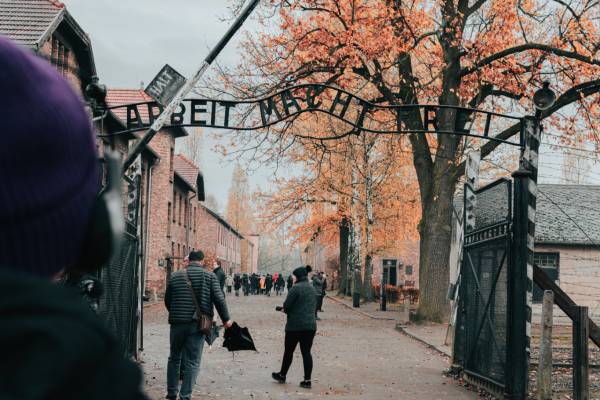 Just days before Passover on CBS' Face the Nation, James Bullard, the President and CEO of the Federal Reserve Bank in St. Louis – one of the most powerful men in America - insisted that all Americans should be forced to wear a "badge" on their clothing that reflects their status for "easy identification."
NO mandatory badges. NO Tyranny. Take a stand NOW – select here
Mr. Bullard's excuse for these "badges" is the easy identification of COVID patients. This line of thinking is deeply disturbing. The last time any government required citizens to wear "badges" for "easy identification," 6 million people "identified" as Jews were sent to death camps and gas chambers.

Aside from the gross violations of privacy and government intrusion of being forced to wear a badge, the question of how the government will track those forced to wear a badge is also disturbing. Will the badge be electronic, tracking your every move and reporting it to multiple government agencies? Will it be a phone app, like is already in use in Communist China, which will tell you which stores and buildings you are allowed to enter? Or will it simply be a scrap of yellow fabric, cut in the shape of a star?
NO mandatory badges. NO Tyranny. Take a stand NOW – select here
In times of panic, it is human nature to appeal to something larger for protection. For Jews and Christians, that "something bigger" is God. However, for too many politicians and non-constitutionally minded bureaucrats, that something bigger is generally found in government and the police state.

We are already seeing mass violations of established law and liberty as local tyrants arrest pastors, parishioners and the faithful for freely exercising their constitutional rights. The concern, which is not unreasonable given this day and age, is if we give those same tyrannical leaders even one more inch of our liberty, we are likely to wind up with none at all... just like 6 million European Jews.

As we celebrate Passover and Easter, we see what Egypt did to the Jews and Rome to Christians and Jews. Please, take a moment to fax all 50 Governors and tell them:

NO BADGES. NO UNCONSTITUTIONAL CLOSURES OF OUR HOUSES OF WORSHIP. NO MORE ARRESTS OF OUR PASTORS. – NO MORE TYRANNY! – Select here

Finally, sundown tonight marks the beginning of Passover. In Israel, the entire country begins a full lockdown tonight that will last the full four days of Passover. For the first time in history since the original Passover, all of Israel's Jews will be locked in their houses.

I encourage you to take this time to anoint the door jams of your house and pray over your home and every member of your family. Pray diligently for Israel, for the Jews and for God's people everywhere. Pray that the world will open their hearts and return to the One who made us all.

1 Chronicles 7:14 "If my people who are called by My name, will humble themselves and pray and seek my face and turn from their wicked ways, then I will hear from heaven, and I will forgive their sin and I will heal their land."

My friend, if ever there were a time to pray fervently for our Lord's healing grace upon His people and this world, it is now!

In Christ,


Mat Staver
Chairman
Christians in Defense of Israel