STOP PAYING FOR MURDER!
DEFUND UNRWA!
A Citizen's Petition to House Speaker Mike Johnson, House Majority Leader Steve Scalise, and members of both chambers of Congress
There is a direct correlation between U.S. aid to the Palestinians and the number of people murdered by Palestinian terror.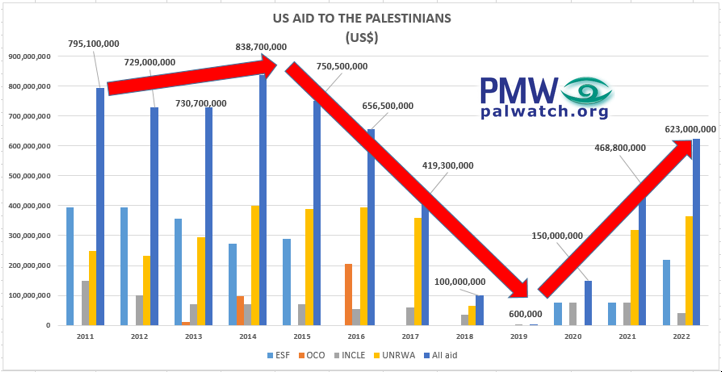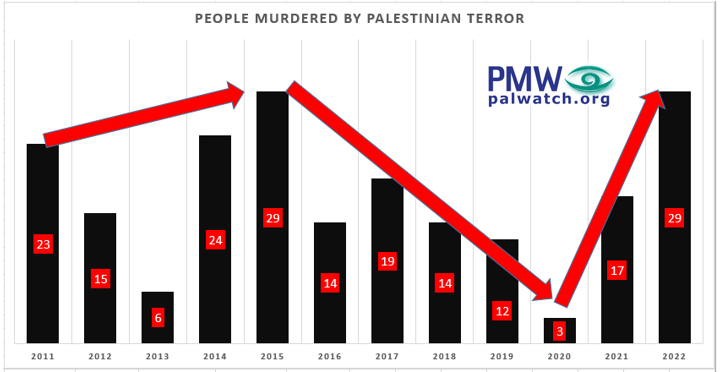 In other words, your taxpayer dollars are funding the murder of innocent Israelis. STOP funding the murder of Jews!
Send YOUR demand letter now!
HOUSE AND SENATE LEADERSHIP


SAUNRWA $5
HOUSE & SENATE LEADERSHIP + FOREIGN RELATIONS COMMITTEES
SAUNRWA $29
BEST VALUE! THE ENTIRE CONGRESS

SAUNRWA $89
Prefer to sign a petition without a gift over a fax? Select here.


---

Dear Member of Congress,
I will not tolerate my tax dollars being used to fund UNRWA's (United Nations Relief and Works Administration) jihad schools, which teach children to murder Jews and become martyrs.
New research from the Israeli organization Palestinian Media Watch reveals a striking correlation between increased U.S. aid to the Palestinians and increased terrorism that kills innocent Israelis — including the horrific Hamas attacks that began October 7, 2023.
In addition, a recent report co-authored by UN Watch and IMPACT-se reveals the vile antisemitic propaganda that the Israel-hating UNRWA feeds to young Palestinian students, including:

Elementary grade verb conjugation lessons that declare "Jihad is the road to glory."
Fifth graders learning that martyrdom and jihad are 'the most important meanings of life' through a vocabulary and grammar exercise in Arabic language learning.
Grade school spelling exercises on Arabic words meaning "pieces of corpses."
A December 2022 UNRWA-created Arabic reading comprehension exercise for 9th graders celebrated a Palestinian firebombing attack on a Jewish bus as a "barbecue party."
These poisonous lies fuel antisemitic hate and inspire terror against Israelis, which resulted in the butchery of Israeli Jews, including the beheading of 40 babies in one Jewish village alone on October 7.
The best thing you can do to end the Palestinian war on Israel is to defund it. Please, for the sake of innocent Jewish Israelis, pass the UNRWA Accountability and Transparency Act (HR 1102/S 431). SLASH U.S. aid to UNRWA and the Palestinians to ZERO.
Sincerely,
(Your Name)
A deeply concerned friend of Zion