Thank you for taking time out of your busy day to make your voice heard on Capitol Hill. A republic only works well when its citizens are engaged. I commend you for taking your role in our country's governance seriously.
Christians in Defense of Israel is making a difference in the halls of power in Washington, D.C., in Israel, the Middle East and throughout the world. Please stand with us to bless Israel by giving generously.
Our work is ONLY possible because of YOU, the faithful Christians in Defense of Israel supporter!
If you are unable to support us financially, we ask for your prayers and for your help getting the word out about this powerful petition. Please forward this email to everyone you know who might be willing to sign it.
Thank you for getting involved to help influence our nation's future!
SPECIAL BONUS!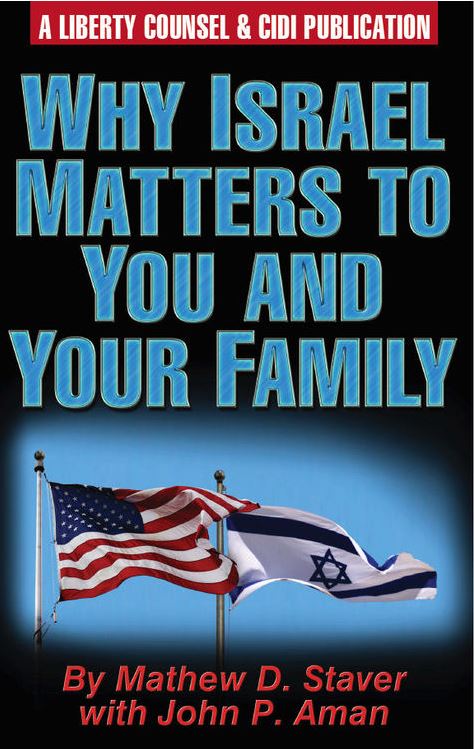 We are making some of our best Israel education materials available at this crucial time. These items will greatly enhance anyone's understanding of today's Middle East turmoil, so get copies for yourself and to share with a friend or relative NOW!
What generates so much fascination and fury over this small nation in the Middle East? Discover why Israel matters to you and your family in this excellent booklet for a donation of $10 or more.
Israel is a land of ancient history, storied traditions, and opposing peoples. In the western world, this Middle Eastern nation is seen through the hazy lens of news headlines and political spin.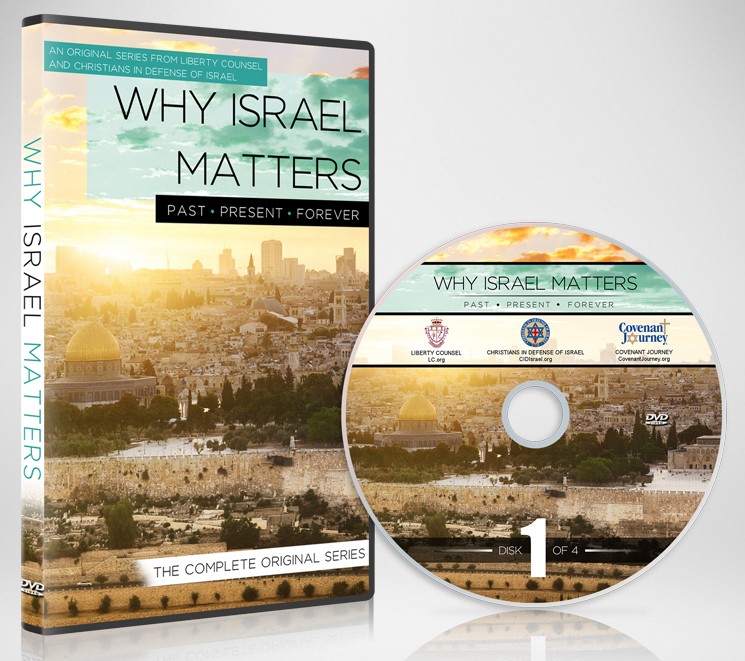 Why Israel Matters, an original 13-episode documentary series filmed on location in Israel, is presented by Christians in Defense of Israel and Liberty Counsel. No matter how many times you have visited Israel you will learn many new facets of this small nation that plays a big role on the world's stage.
Why Israel Matters explores the big picture topics associated with Israel by zooming in on firsthand accounts of people who live in this historic land.
Full of moving stories, thought-provoking questions and inspiring takeaways, this original series will strengthen viewers' faith and empower them to thoughtfully engage in the global conversation.
YOURS with any donation of $50 or more!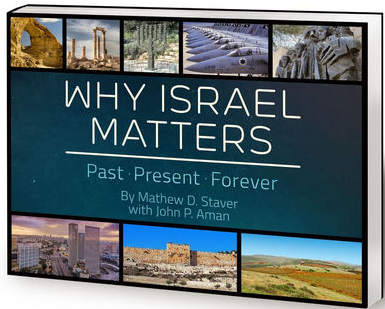 Dive deeper to discover why this tiny nation of Israel attracts so much attention.
Seven decades after its miraculous rebirth, Israel is a global leader playing a vital role in the world.
This gorgeous 200+ page full-color book is the perfect complement to any coffee table and is sure to inspire conversation.
YOURS with any donation of $75 or more!

BEST VALUE—Get all of the above PLUS our hardcover, full-color, coffee-table-worthy book, Why Israel Matters—Past, Present, Forever. That's right, you get the booklet, the entire TV series AND the coffee table book—a $110 value—for just $75. Don't miss this heavily discounted opportunity!