Stand with Israel
The staff at Christians in Defense of Israel is diligently working day in and day out with legislators, the White House and the international community to stand with Israel.
With your urgent donation today, we can fight the ugly lies that fuel anti-Semitism and hatred for Israel. Your gift now is truly needed and will make a real difference.
When you give, you help rally more Americans to stand with Israel, you advance pro-Israel legislation on Capitol Hill, and you help produce a new generation of Gideon's army through Covenant Journey, which provides a life-changing experience in Israel for Christian college-age student leaders.
And when you give a gift to defend Israel, we will send you a "Stand with Israel" sticker to publicly display your support for Israel and God's people. Please give generously and show your support today!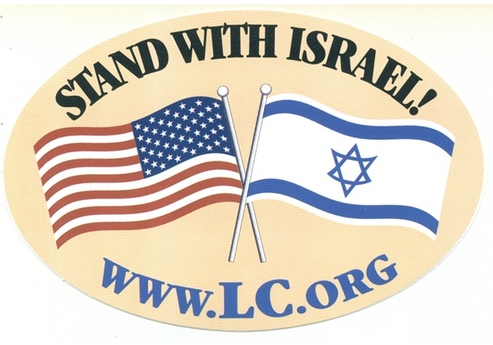 YES!
Send me my Stand with Israel bumper sticker right away!
I am enclosing my best gift of
$5
$10
$50
To support the important work of Christians in Defense of Israel